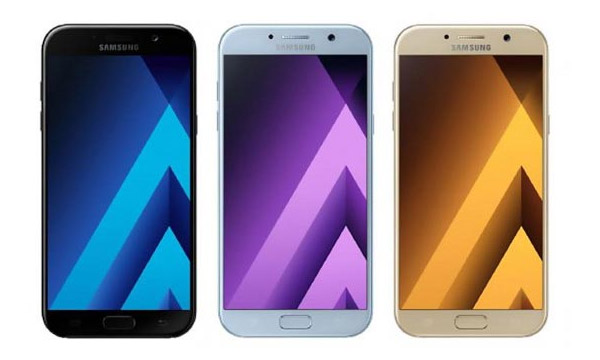 The evolution of the successful smartphone, now with a waterproof body and USB Type-C
The evolution of the successful smartphone, now with a waterproof body and USB Type-C

The first Windows-tablet with the 12-inch display Super AMOLED

Ten iOS keyboards review
December 7
09:49
iPhone 8 So much better than iPhone X
09:23
Researchers develop neural network to enhance low-res photos
09:22
YouTube to deploy more human moderators to combat abuse
09:02
Apple to release 6.5-inch iPhone next year
08:51
"Always Connected" Windows PCs won't just use ARM chips as Intel, AMD join the fray
08:43
Qualcomm Snapdragon 845 Soc supports 4K HDR video capturing
08:42
Chrome Apps are dead, as Google shuts down the Chrome Web Store section
Bitcoin goes to $13,000


The biggest exchange in South Korea, where the BTC/KRW pair is at $14,700 now




08:09 |

| Analytics
December 6
Android 8.1 Oreo goes final, rolling out now to Pixel and Nexus devices


Maintenance release brings hardware-accelerated machine learning to the Pixel 2




10:55 |

| Software
10:34
Samsung now mass producing 512GB storage for phones
10:12
Samsung Galaxy S9 could come in black, blue, gold, purple
10:01
Windows Phone heading for Extinction in most countries
HP, Asus announce first Windows 10 ARM PCs: 20 hour battery life, gigabit LTE


Microsoft claims that Snapdragon 835 systems offer the best of Windows 10 and the smartphone




09:49 |

| Hardware
09:43
Consumer Reports ranks iPhone X behind Galaxy S8 and iPhone 8 series in testing
November 21
10:09
Microsoft worker leaves for Google, criticizes post-Windows Vista dev strategy
09:48
Samsung won't copy Apple
Galaxy X foldable phone gets listed in Samsung support


Galaxy X already got some certifications




09:46 |

| Hardware
09:32
Chrome OS will let you reply to messages from notifications
09:20
Samsung forecast to top Intel as larger semiconductor supplier in 2017
November 20
09:21
'Hey Siri' may come to iMac Pro

Samsung E1200 is a phone that is not impressive by either camera's megapixels or processor's gigahertz, or memory's gigabytes. But it is compact, lightweight, does not discharge during a day and performs the main function – making voice calls. Yes, we have a "simple" mobile phone - a rare hero of the reviews in the era of smartphone production. That's why it's especially interesting to see what a brand-name manufacturer offers as a simple mobile phone today, and the most important thing - for what price.

The market of consumer sound cards is declining rapidly. It is caused both by falling of sales of desktop computers, and improvement of quality of onboard chips motherboards sound, including those from laptop. However, there is a category of users who are not willing to pay crazy money for unnecessary professional sound, but who still want to get a high quality sound. For them Creative company continues to produce its famous series of Sound Blaster. The Sound Blaster Z is the latest and the most affordable solution in the line.

The Samsung Galaxy Gear smartwatch appearance on the market became a noisy and pompous event. The company did it's utmost to boost the device. Naturally, the watch can offer broad functionality, which is, indeed, unusual for a device of such a type. On the other hand, does an average user really need all these functions? Can anyone of us find a place for a smartwatch? Or we'd rather continue on with our Tissot/Swatch/Casio and smartphones of all types? To get to know more about the smartwatch use, it's advantages and disadvantages read the detailed review further down.

In the recent time Hewlett-Packard Company has been searching the ways to get to the mobile devices' market. The webOS attempt happened to be unsuccessful, still HP didn't give up on the idea and as a result the HP Slate 7 appeared in April 2013. The company made right decision choosing the trend of inexpensive tablet PCs and directly headed for that market segment. The competition there is quite an intense one, yet Slate 7's offers agreeable price and sometimes really interesting solutions. The company's device has enough performance and good screen parameters. However, there are evident disadvantages as well. For the detailed description see the following review.

The Logitech Company in the first hand known to the domestic consumer by its keyboards and mice. However, the product range of the company has quite unusual devices as well. For example, Logitech Cube presenters that were first shown at the beginning of this year at CES 2012. The new product arose quite of an interest, still at the present moment, one we acquainted with it closer several drawbacks become evident. Firstly, it is just inconvenient to use the device in the mouse function. On the other hand the device is a really good presenter.