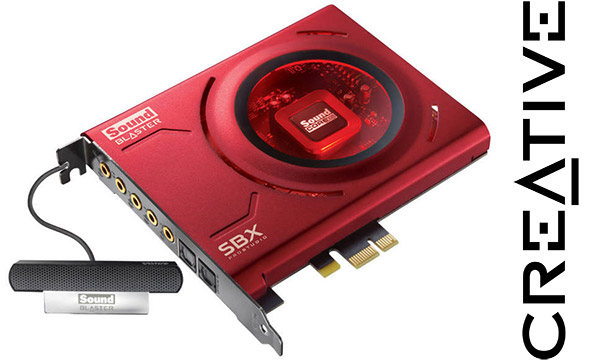 Good sound for those who are not satisfied with the onboard solution
Good sound for those who are not satisfied with the onboard solution

The first smartwatch from Samsung - almost a smartphone with a small body

A cost-effective, 7-inch tablet PC from a renowned manufacturer
October 31
07:57
Angry Birds: Transformers now out for Android
07:29
Motorola is now officially part of Lenovo
'I'm proud to be gay,' Apple CEO Tim Cook says in open letter supporting equality


Cook said he's been open about his sexual orientation for years with friends and colleagues




07:06 |

| Analytics
Microsoft introduces the Microsoft Health and band


The Microsoft Band is now available in limited quantities in the U.S. at MicrosoftStore.com




06:48 |

| Hardware
October 30
10:49
HP changing desktop computing with dual-display Sprout PC
10:28
Google's Project Ara modular "LEGO" smartphone shown booting up on video
Oppo R5 is the thinnest smartphone


The Chinese manufacturer just unveiled called R5, measuring just 4.85 mm thick




10:17 |

| Hardware
10:08
Microsoft wraps up its layoffs with another 3,000 cuts
Skype for Windows Desktop released


A new stable version of Skype for Windows that features a new user interface




07:30 |

| Software
07:18
Samsung's steep Q3 profit decline shows ongoing struggles in mobile
06:55
Samsung Galaxy S5 Google Play Edition with Android 5.0 Lollipop ñoming in November
October 29
Sharp will have a 4K smartphone display ready in 2016


It's still unclear which exact resolution the company will go with, as both 3,840x2,160 and 4,096x2,160 can be called 4K




13:43 |

| Hardware
13:31
HTML5 is specs finalized
12:56
ARM announces Mali 8 GPU series - Mali-T860, Mali-T830, Mali-T820
07:50
Office 16 believed to be launching late 2015
07:37
iOS 8 adoption sees an increase post-iOS 8.1
07:11
YouTube's music streaming service is still coming
06:58
Windows 10 to get OS X-like trackpad shortcuts, better window snapping
October 28
12:48
Microsoft said to be developing Windows Server OS for ARM-Based servers
12:36
Microsoft ditches OneDrive storage limits entirely for Office 365 users

The Logitech Company in the first hand known to the domestic consumer by its keyboards and mice. However, the product range of the company has quite unusual devices as well. For example, Logitech Cube presenters that were first shown at the beginning of this year at CES 2012. The new product arose quite of an interest, still at the present moment, one we acquainted with it closer several drawbacks become evident. Firstly, it is just inconvenient to use the device in the mouse function. On the other hand the device is a really good presenter.

The Samsung Company has become the first huge manufacturer which gave its response to the production of iPad in 2010. The "counter-move" was expressed in the form of the new 7-inch tablet computer Galaxy Tab. The new device reminded of a big phone and had Android 2.2 system installed with a bit improved shell. Since that time new tablet Android 3 and 4 versions have already been manufactured, thus it is not surprising that the company renewed its product range. Galaxy Tab 2 7.0 is already the third mass 7-inch tablet computer of the company.

The smartphones of the Samsung Company are famous for their combination of quality, features and comparatively reasonable price. That manufacturer tries to compete in all the price categories including the lowest-price one. A year ago the phone Galaxy Mini was presented in that category. In the first place the phone stood out for its price. For now the Galaxy Mini 2 is already being produced. Definitely, it won't become the cheapest phone from the Galaxy product range, but all its parameters have been improved. The novelty will deserve the name "the best novelty" if the price is affordable.

The Samsung Company is on up-grade today. It is swiftly working up the market of mobile phones and smartphones, and its profits enable it to create unique and high-quality products as well as to experiment with new technologies. Pico-projectors are one of the relatively new trends of the South Korean manufacturer. A pico-projector is a miniature of a regular projector. This device is notable for its small size and can be compared to a packet of cigarettes. It is able to display an image of 100" in diagonal, though. There appears a question: whether it's going to be of a good quality? This article answers it and tells what else the pico-projector Samsung SP-H03 is capable of.

Those people whose childhood fell on the "happy" nineties, at least most of them, remember what the "hunt" for innovative at that time computer games was like. They could be called "computer" only at a stretch since the majority of the middle class in our country used to do with available games devices like Dendy or SEGA, cartridges for which cost as much as half of the device. Then there appeared computers with diskettes and disks. The latter kind of data storage device is still popular, but is it going to stay dominant long? The producers of Blu-ray are seriously concerned about movies brought online. But is the same going to happen to games? Judging by the latest events, it is very likely. Besides, the ideas of certain individuals have gone further – you won't have to download a game, just get an image from the Internet that has been drawn on a remote server. It already exists and works now. And this article tells how it works and where it exists.